Ida was the second major hurricane of 2021 that affected the NY Metro area and dumped a lot of rain in South Salem. It was the second hurricane in a 10 day span. This report was compiled by lake resident Scot Evans.
A great deal of moisture and energy was fed into Hurricane IDA before it struck Grand Isle, LA. It maintained its Category 4 status well after heading inland past New Orleans.
By the time it hit us, it had been downgraded to a "depression" and "remnant" only because of its organization and sustained wind intensity.
But, it still had plenty of low pressure circulation to suck in moisture from the Atlantic. Here are brief descriptions of the tropical divisions:
Remnant Low: a class of post-tropical cyclone that no longer possesses the convective organization required of a tropical cyclone and has maximum sustained winds of less than 34 knots.
Tropical Depression: a tropical cyclone that has maximum sustained surface winds of 33 knots or less.
Tropical Storm: a tropical cyclone that has maximum sustained surface winds ranging from 34 to 63 knots.
Hurricane: a tropical cyclone that has maximum sustained surface winds of 64 knots (74 MPH) or greater.
Five inches of rain was dumped over Truesdale Lake in a mere eight-hour period. We received a total of 5.55 inches from this storm.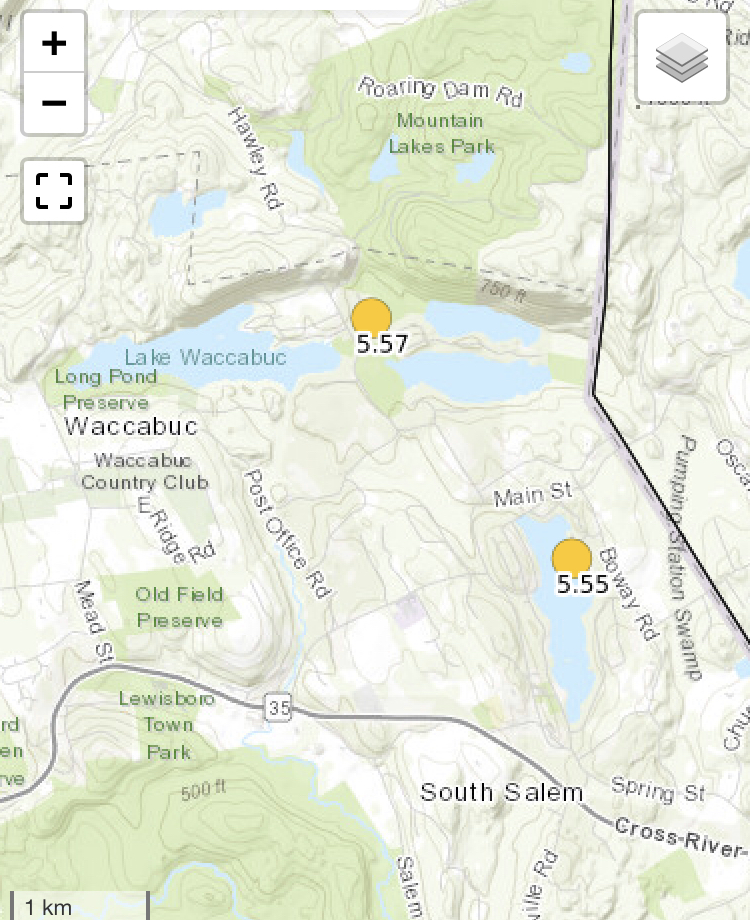 Central Park in Manhattan reports rainfall every hour and another rainfall rate record was shattered the week after a record was set with HENRI. During IDA, 3.14 inches fell in one hour from 8:51 to 9:51 pm.
The inflow from our vast watershed caused some wild white water rapids in Boway Stream. The white water rapids over the dam's spillway was spectacular. The water under the white caps was brown with soil erosion.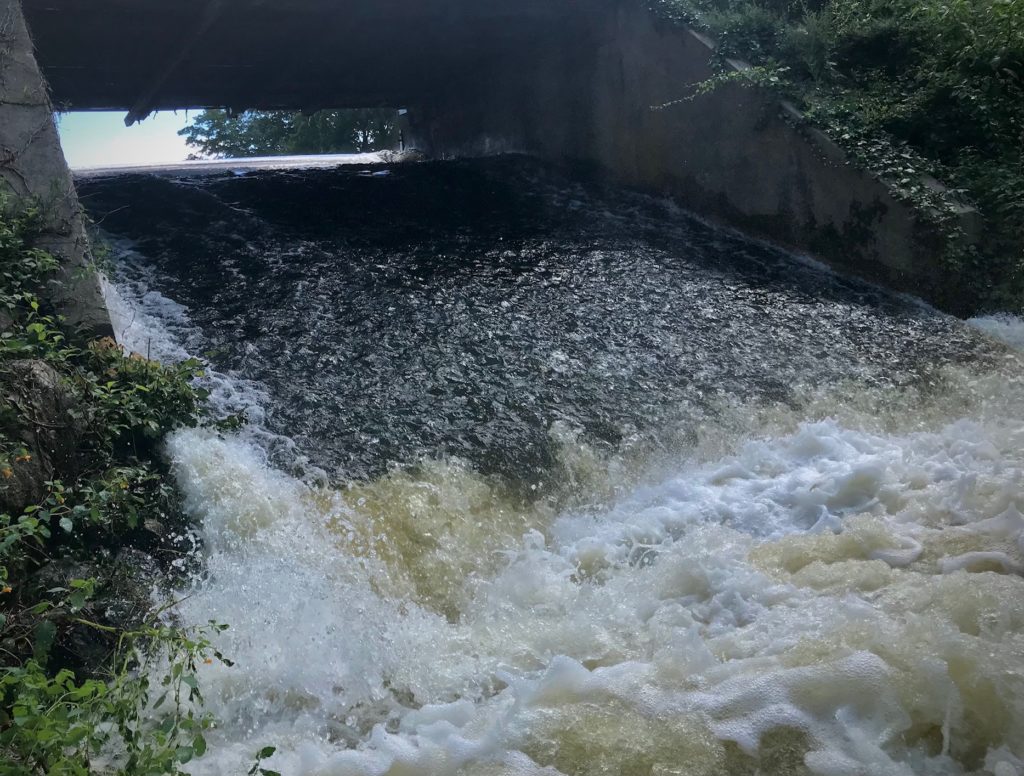 The lake quickly rose to 21″ over the summer weir board in the primary spillway causing 3″ of water to flow over the secondary spillway of the dam.
Lakewalls and lawns were submerged.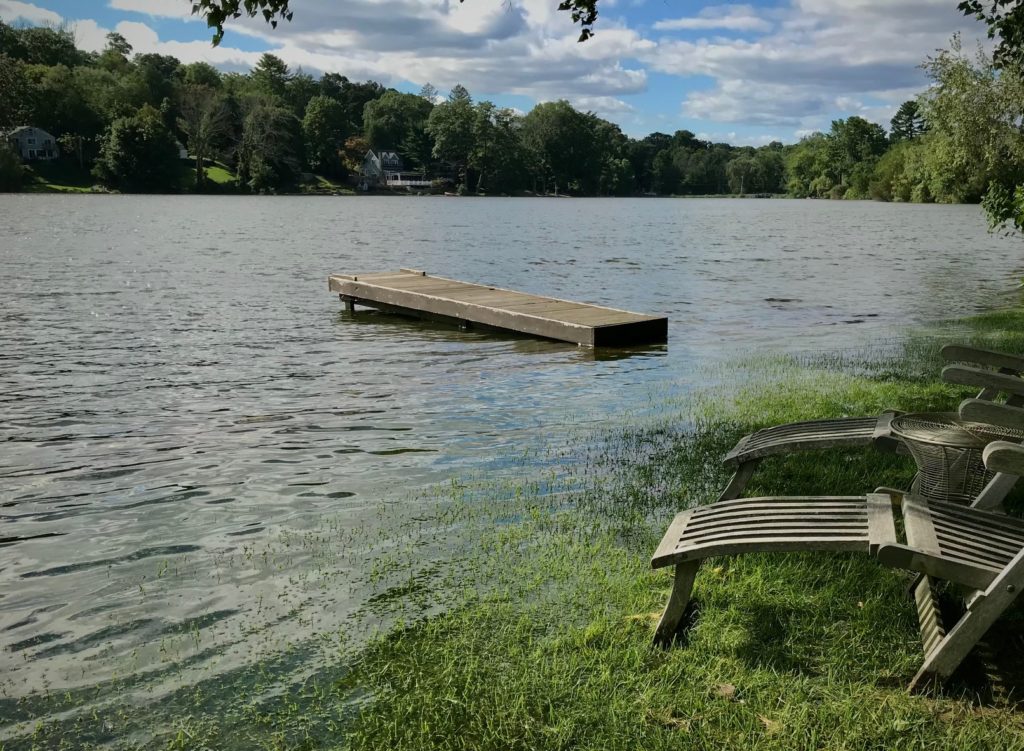 There was likely some basement flooding in the homes around the lake as well.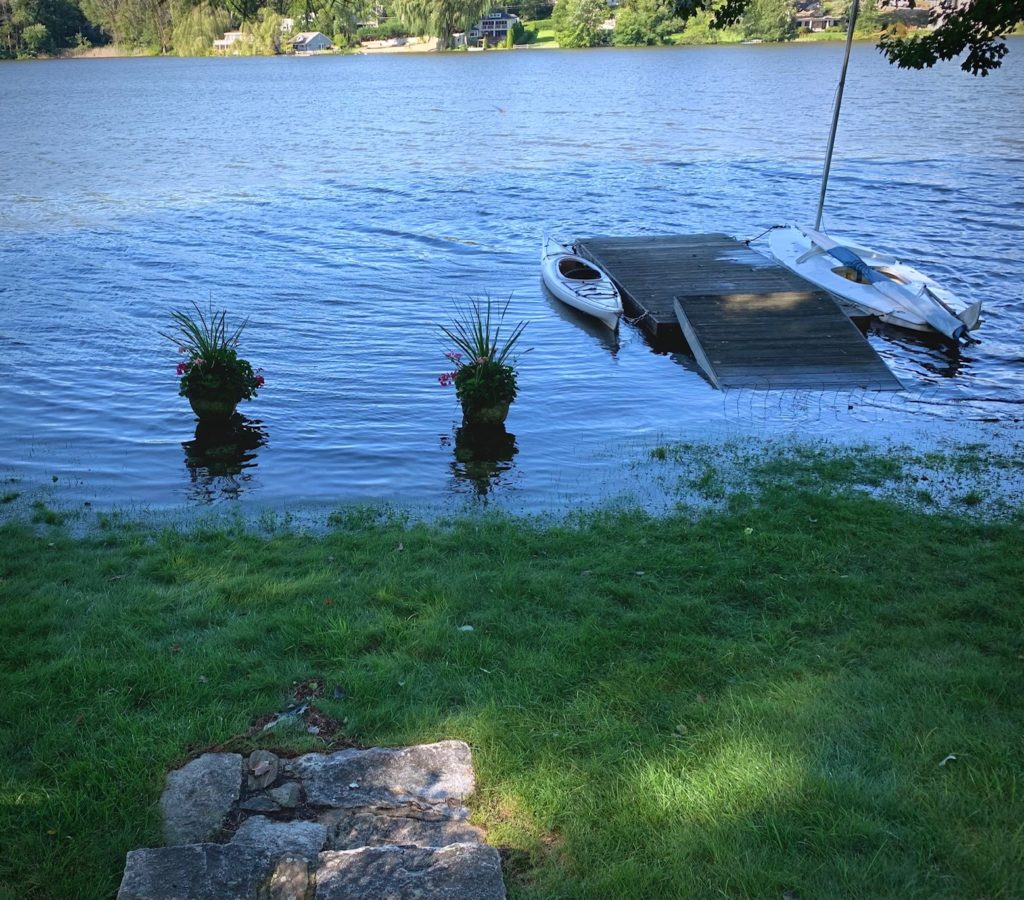 Ant Island became submerged and the wind blew down three large trees at the north end as the island's north peninsula simply folded up.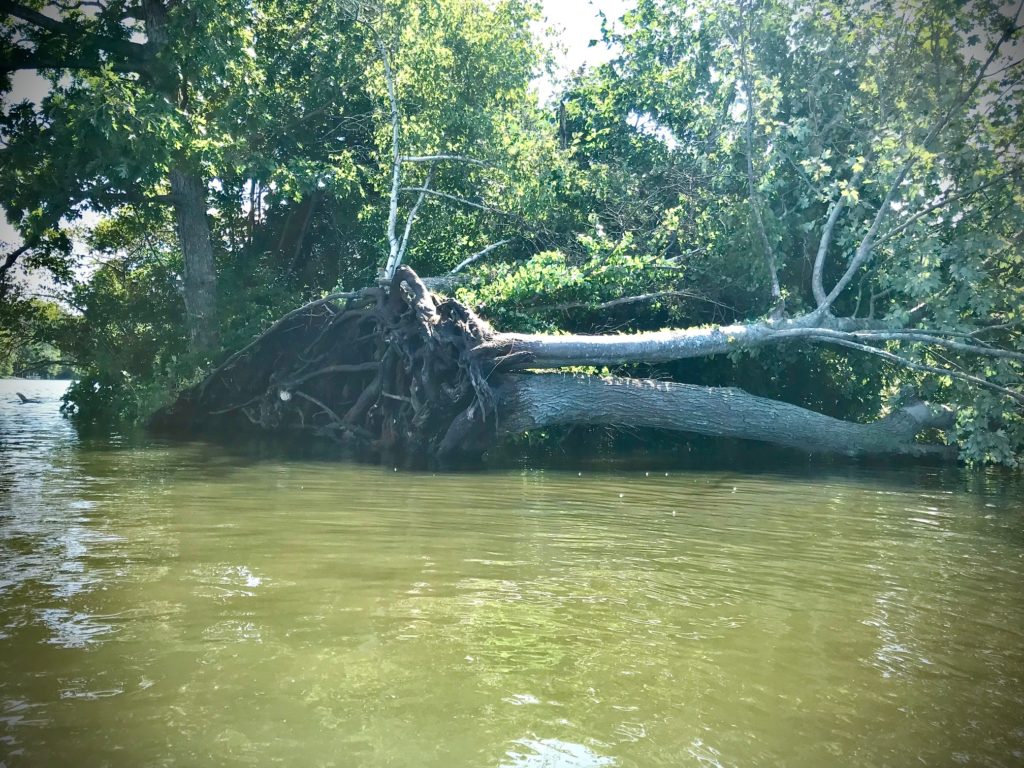 This exposed the root system of these three trees.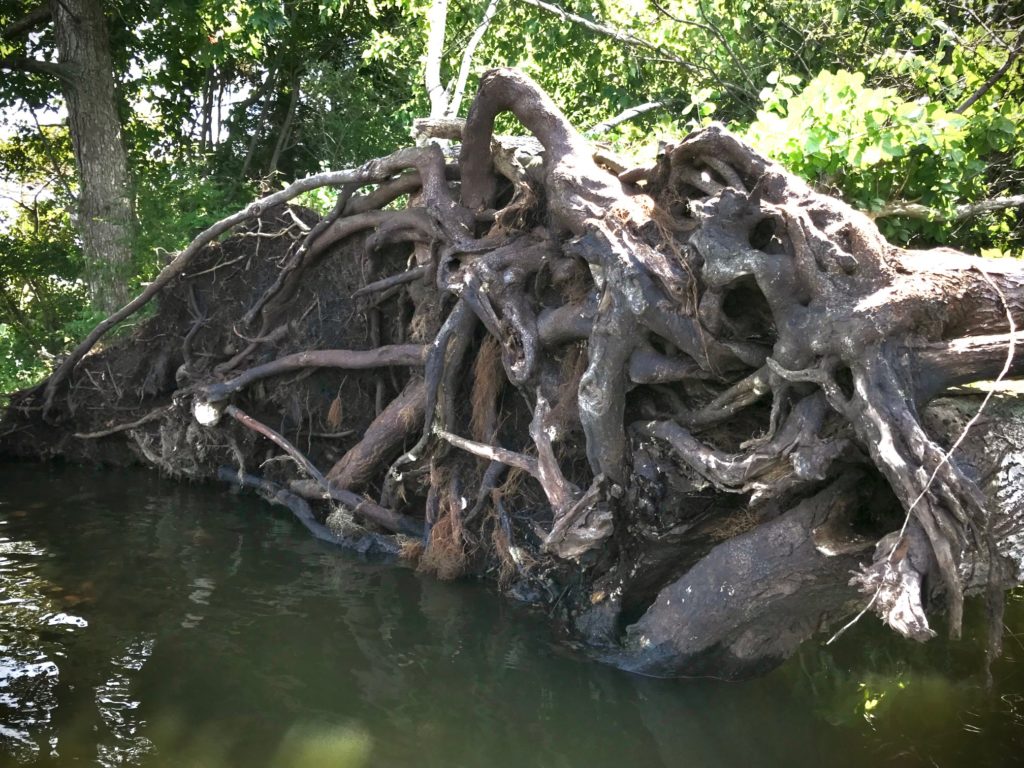 For the artists out there, the exposed roots would make for an intricate and fascinating painting.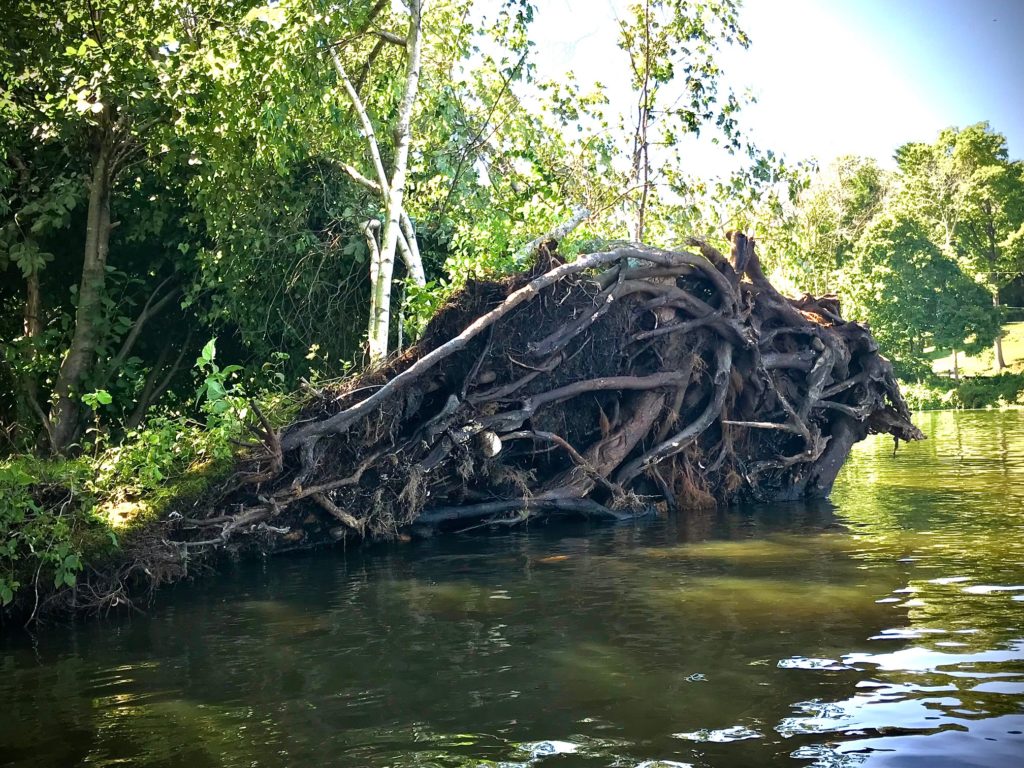 The trees did not break, so they will continue to grow and survive in their new horizontal mode.
The impoundment water pressure pressing on the south embankment of the dam was massive, but our 100 year-old structure continued to hold its integrity. The prime question remains: How long will our dam hold without receiving the overdue repairs and the reconstruction it needs?
These videos show the impressive volume and force of white and brown water flowing through our spillway training walls into the Waccabuc River inlet.