Current season is posted here. See bottom for links to past seasons.
This page is updated (hopefully) weekly during the Sunfish summer race season (10 weeks of summer).
See scoring rules on our main Sunfish page.
Summary of FINAL 2020 standings – through 10 weeks / 20 possible races.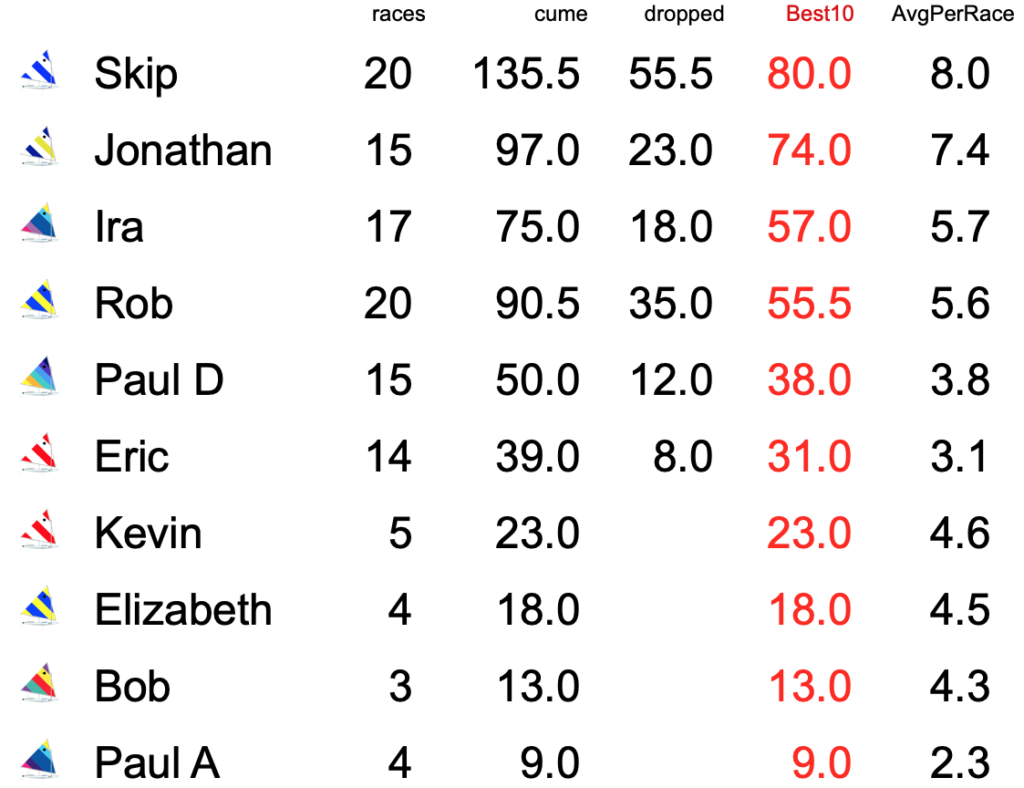 Details
Points are derived from scoring rules based on number of sailors in race and finish order.
Scoring method is detailed here: http://truesdalelake.com/boats/sunfish-fleet-27/
Truesdale Lake Fleet #27 Archived results
Send any photos, documents, standings, etc. to lake@truesdalelake.com and I will post here.
2001
2002
2003
2004
2005
2009
2010
2011
2012
2014
2020