Fall 2020    Membership Meeting Nov 2nd @ ZOOM Virtual (meeting info available via email, send us a note if you did not get it)
The TEA Annual Fall Membership Meeting is planned for Monday, Nov 2, 2020 via Zoom. If we have your email address, you have gotten the link via email. Meeting will begin at 7:00 p.m.
Contact Rob Cummings to RSVP for the meeting via email tea@truesdalelake.com for more information and Zoom Meeting Link.
Agenda
President and other Officer reports
Treasurer:Â YTD FY2020-2021 Bud, vs. Act.
Beach Report / Lake Committee update
Project updates – Lake Drawdown 2020-21
Upcoming meeting schedule for coming year.
New Officers proposed slate for 2021-22: 

President: Rob Cummings, Vice President: Howard Citron, Treasurer: Mike Vellensky, Recording Secretary: Wendy Daniels, Corresponding Secretary: TBD,Sergeant at Arms: Kay Jex. 
IMPORTANT: If anyone is interested in the Corresponding Secretary role, let us know
Some helpful links for lake residents new and old:
NOTE: Current TEA Board & Officers Terms will end Dec. 31, 2020 — let us know if you are interested in an officer spot next term. See contact info at the bottom of this newsletter. 
Current TEA Board & Officers 2019-2020
President: Michael Jackson, Vice President: Wendy Daniels, Treasurer: Ruth Vellensky, Recording Secretary: Howard Citron, Corresponding Secretary: Rob Cummings, Sergeant at Arms: Debbie Fink.   
TEA Board Members
Lisa Capobianco (Beach Chairperson), Glenn Capobianco, Harron Appleman, Melissa Scarlatto, Tom Houlihan, Ira Sanchick, Kathleen Ward Gallagher, Carol Gamez, Mike Vellensky, Kay Jex.
TEA Board – Are you interested in joining?
If you are interested in serving as a TEA officer or board member, please email us at tea@truesdalelake.com.
We are always looking for new ideas and energy to work with our outstanding TEA board members. A BIG Thank you goes out to current board members for your time and service.
What's Going On
Beach Report
Summer 2020 was a great year for the beach. We started with a socially distanced beach cleanup the week before Labor Day and went all the way through the extended summer with great weather and mostly good water quality.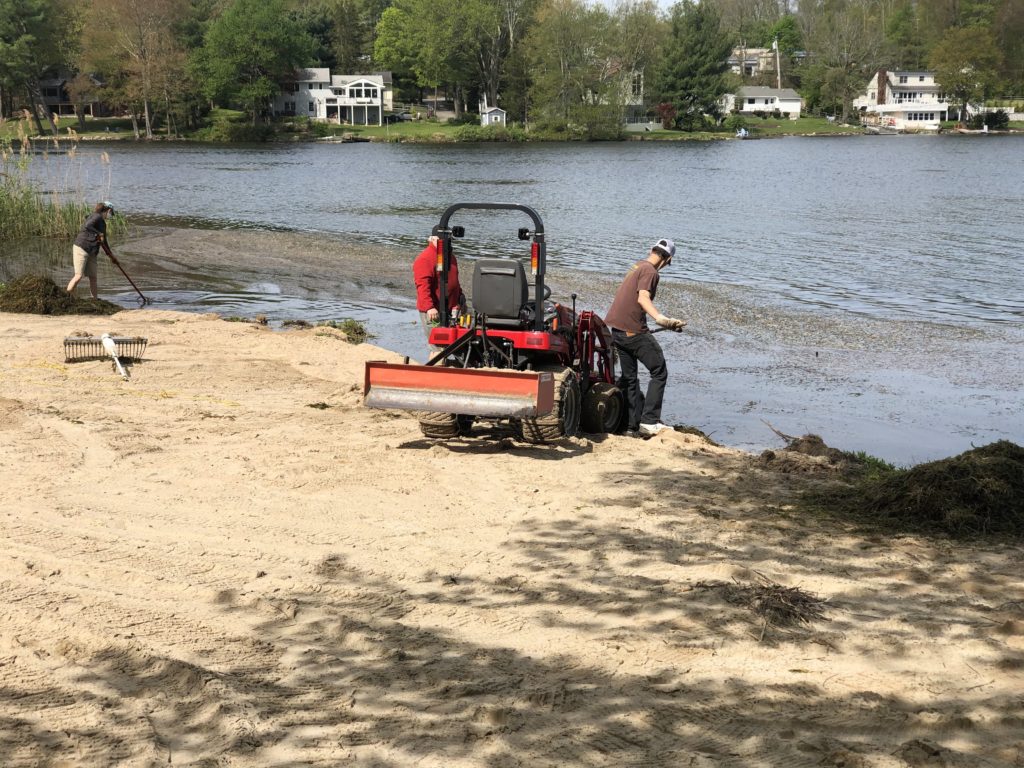 Lifeguards were on duty over the weekends and many residents took advantage of our beach as an outdoor haven during the pandemic summer when many other outdoor areas were restricted or crowded.
Lake Drawdown Project
We plan to draw down the lake again for the 2020-21 winter. That process will start around mid-October/early November and end in February 2021.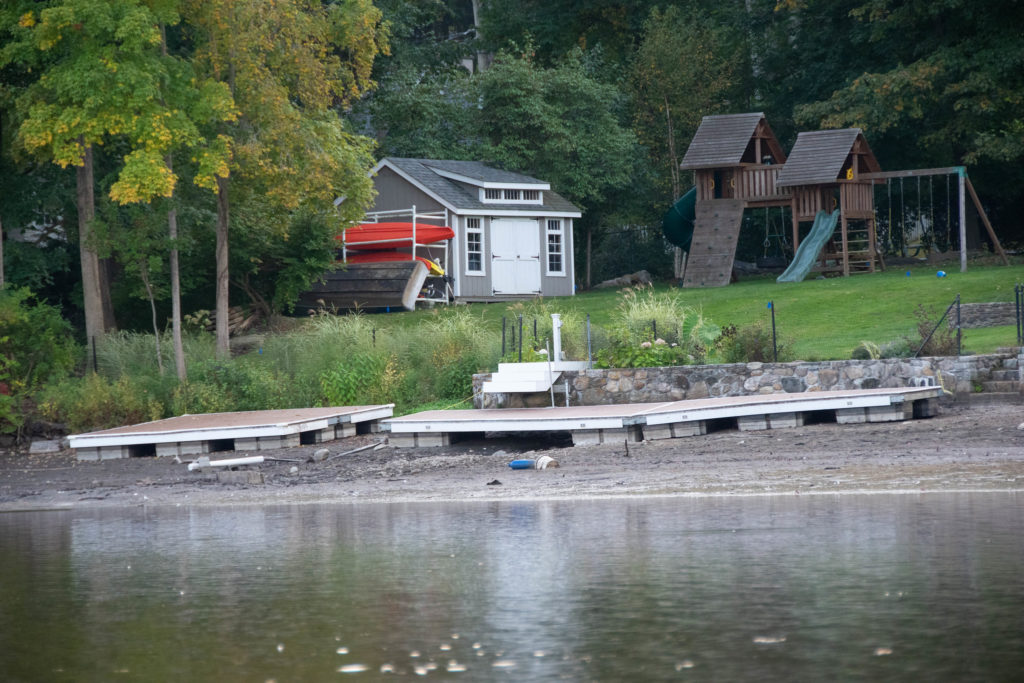 Last year we drew the water down THREE feet below spillway level. This year the aim is FOUR feet below spillway. So more lake bottom will be exposed.
Drawdown is explained and will be documented on the lake website here:
http://truesdalelake.com/drawdown
Geese Management Program
The Joint Lake Management Committee has organized resident volunteers starting in the early spring to manage the resident Canada goose population on    Truesdale Lake. The program is run in cooperation with the US National Fish & Wildlife Service (FWS).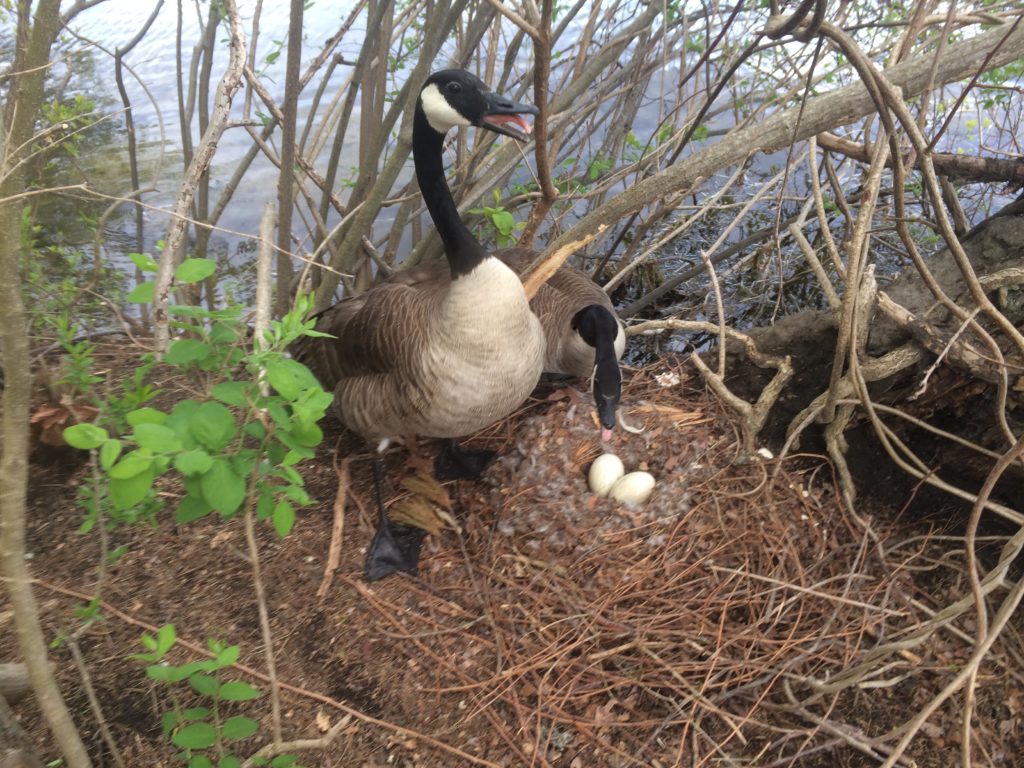 We obtain a permit each year to take a census and oil eggs to control and limit the resident geese population. More information is available here: truesdalelake.com/goose
Nextdoor Lake Website
There is a useful community website at truesdalelake.nextdoor.com  where neighbors can discuss lake issues and post other items such as for sale items, local events, questions, and other neighborhood bulletins.
New Beach Boat Rack Built Spring 2020
In the spring of 2020 volunteers got together to build a 6-shelf boat rack for TEA member rental. Seasonal rental is $100/shelf. The shelves can accommodate 2 kayaks or 2 paddle boards, a canoe, a sunfish, or a rowboat. Lower shelves are reserved for heavier boats like sunfish and rowboats.
The existing rack is full and returning TEA renters have right of first refusal for next season.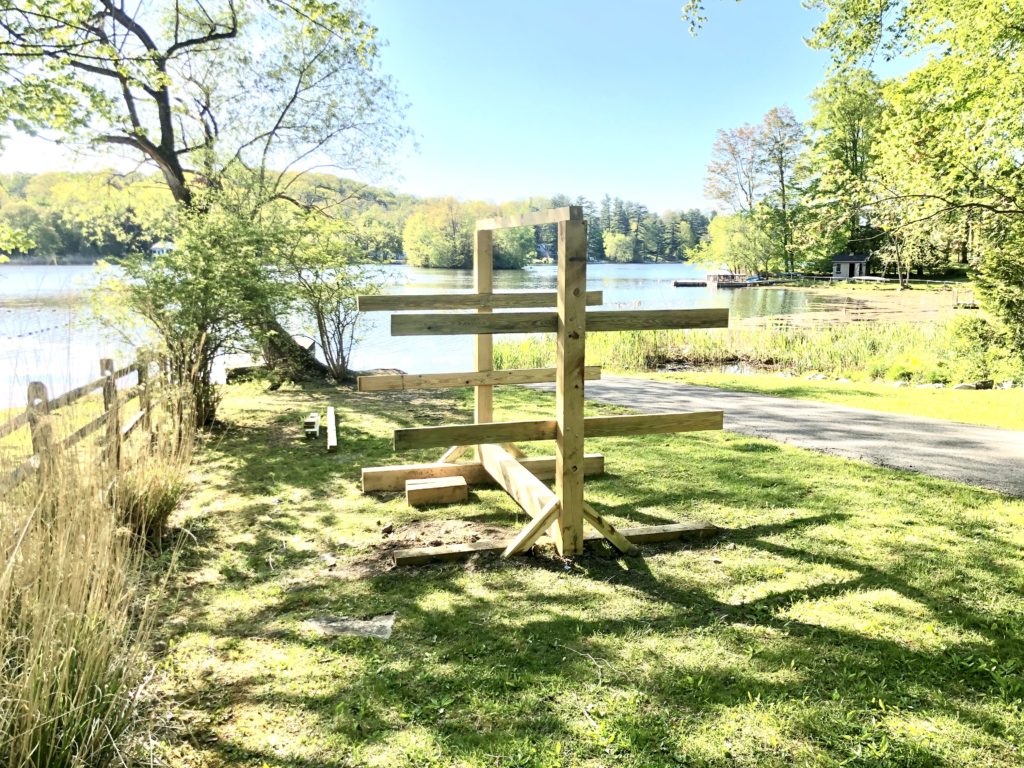 We have had some interest in building a SECOND rack. We do have room for one more rack. We will do this if we have FOUR of the six spots committed before building it. We have two TEA members who are committed so far. Price will be $100/season for each shelf. More information: http://truesdalelake.com/tea/
Ongoing Improvements
If you see anything that needs updating or replacement at the beach or boat launch property, please let us know at tea@truesdalelake.com.
Meeting dates for 2021:
The TEA Spring Membership Meeting will be Monday, April 5th, 2021 location TBD. The board meeting to plan for the membership meeting will be Mon. March 1st, 2021.
The TEA Fall Membership Meeting will be Monday, November 1st, 2021 at location TBD. The board meeting to plan for the membership meeting will be Mon. Oct 4th, 2021.
TEA Map and Other TEA Resources Online
Map available at the website here: http://www.truesdalelake.com/tea
For residents new to the lake, download the TEA Welcome and Information Packet from this location as well.
*If you are interested in helping volunteering for the board or a specific activity, please email tea@truesdalelake.com   
Contact Information
Truesdale Estates Association
PO Box 363
South Salem, NY 10590Â 
tea@truesdalelake.com