Solitude came to the lake and did a survey and algae treatment today. Photo and report below.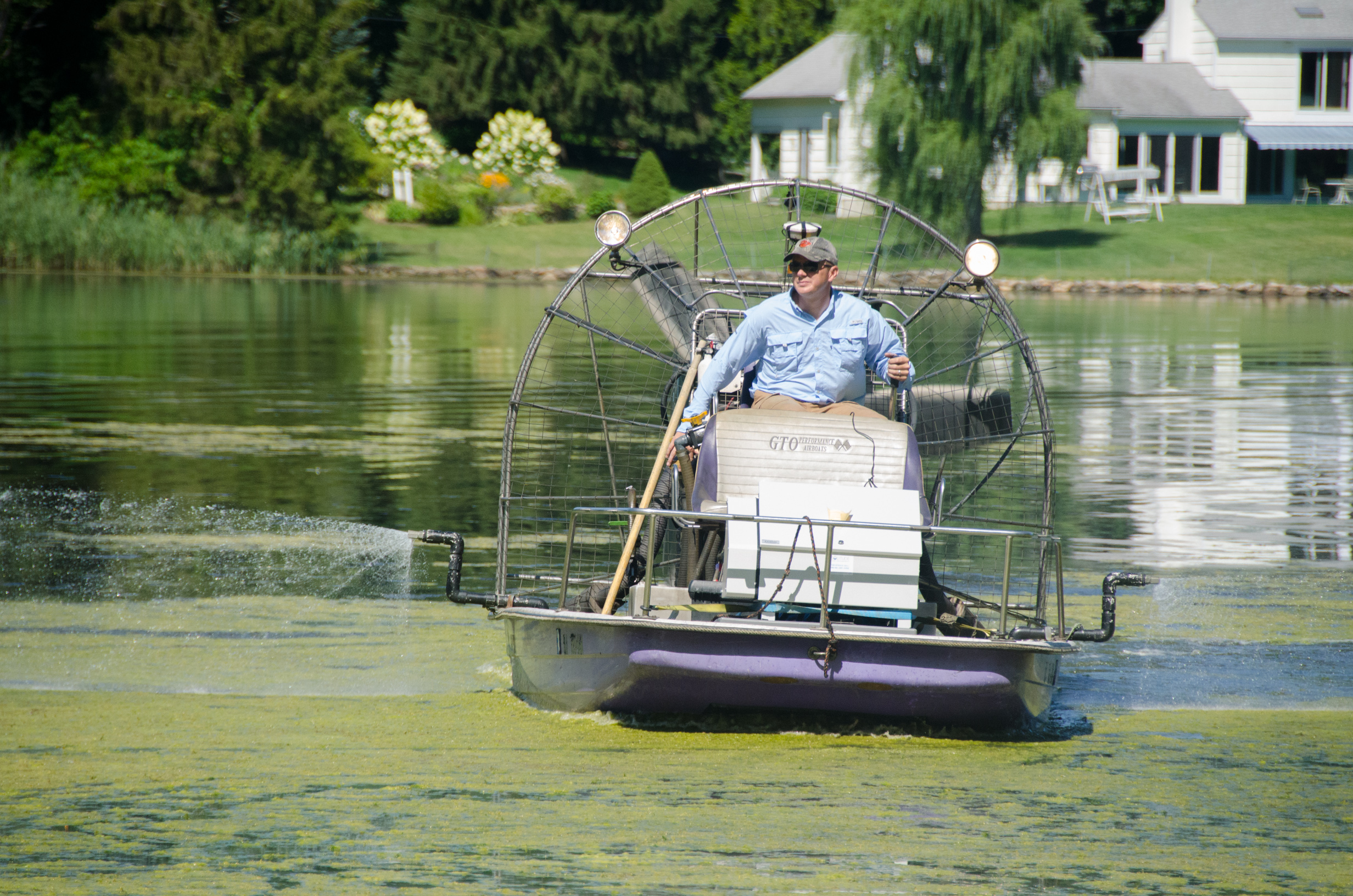 From Report:
Aquatic Plants Observed: Elodea, Lilies, Duckweed

Algae Observed: Benthic and Floating filamentous algae, Unicellular

Heavy Elodea throughout almost entire lake with plants at the surface in most of south lake and just below surface along shorelines. Patches of moderate to heavy floating filamentous algae cover approximately 20% of the lake surface, mostly in the coves and along shorelines. Benthic filamentous algae also collecting on the Elodea plants throughout the lake. Water appears very green with unicellular algae, especially in northern end of lake, resulting in poor water clarity. Blue-green algae is beginning to clump up in some areas. Trace Duckweed and Lilies in north end of lake along shoreline.

A Treatment was performed with copper sulfate to combat algae problems.