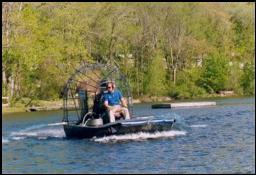 Allied Biological has published the Lake Truesdale 2005 Aquatic Plant Management Plan. The document is available to read and download here. The report is a newly required component of the 2006 New York State Department of Environmental Conservation aquatic herbicide permit application.
The report is incredibly comprehensive and recommended reading to all lake residents whether you have been living here over 50 years or under 50 days (and everyone in between!).
From the Problem Statement section of the document:Â "According to the Truesdale Lake Property Owners Association, excessive aquatic plant growth has existed in Truesdale Lake since the late 1950's. Aquatic macrophytes that reach nuisance densities include pondweeds (leafy pondweed, and the invasive exotic curly-leaf pondweed) and the native waterweed (Elodea). Over the past ten years, the extent of plant growth and invasive plant growth has not increased significantly. This is due to seasonal plant management activities, and the fact that all areas of the lake inhabitable by said species are already colonized. Should other invasive species be introduced which are capable of growth in deeper water, total plant coverage would probably increase.
Any discussion of vegetation in Truesdale Lake must also include algae. As plants reach the surface in Spring, they are quickly colonized by filamentous algae. The lake also seasonally supports Nitella sp., a macroalgae. However, the most problematic algae growth occurs following plant management activities each summer, when the algal population shifts to produce extensive phytoplankton blooms. This is the most prolific type of algae in Truesdale Lake, and has been for at least the last decade. The frequency and intensity of algae blooms are influenced by both plant management techniques and summer weather trends.
Swimming and boating activities are the major lake uses impaired by excessive aquatic macrophyte and plankton densities. The lake does not allow motorized boats, but does host a Sunfish sailboat fleet with weekly events. Fishing is also listed as a lake use, though the Committee did not indicate fishing as an impaired use. However, with excessive macrophyte growth at the water's surface, it's likely this use would be impaired as well, should plants be left unmanaged. In addition, invasive exotic species (such as curly-leaf pondweed) tend to reduce overall aquatic macrophyte diversity. This is clearly seen in the results of the July 7th aquatic vegetation survey, as only three different species (and benthic filamentous algae) were observed. This reduced diversity will in turn reduce the diversity of other aquatic biota such as fish and aquatic macro-invertebrates."