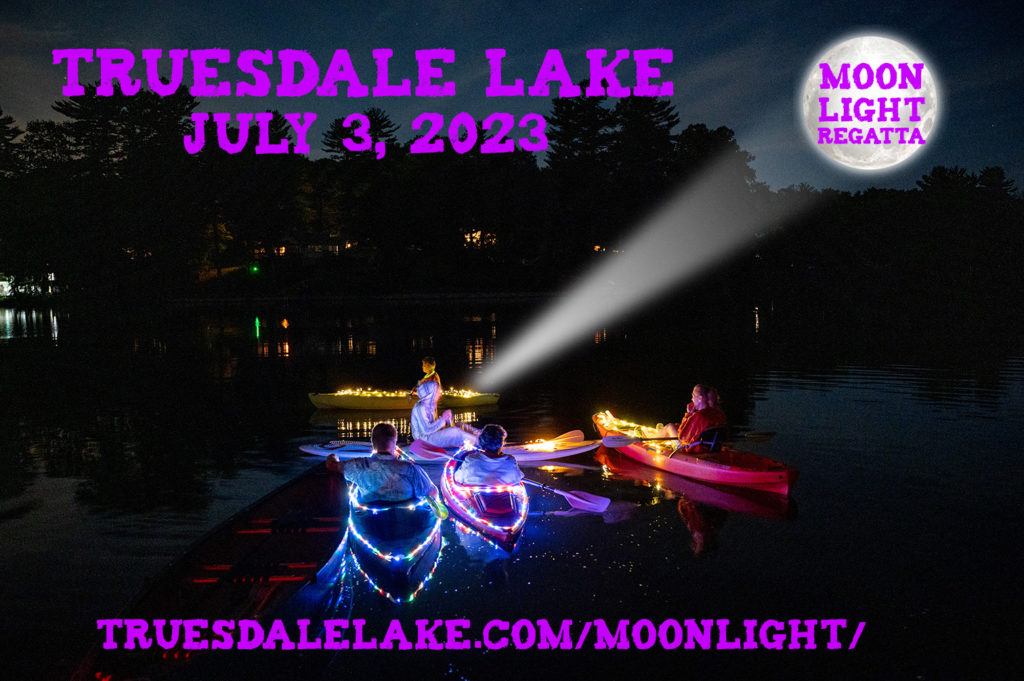 Get yourself and your boat(s) ready for the first Truesdale Lake moonlight regatta of 2023. Date is July 3rd (the Buck Moon). Bring the kids. Bring the lights! Bring the cheer! https://truesdalelake.com/moonlight/
Sunset is at 8:30pm on Monday July 3rd. Civil twilight begins at 9:03pm. We recommend heading out on the lake between these times. Moonrise is 9:22pm and the moon will rise over trees on the east side of the lake 15-20 minutes after then — lighting up the water.
Prep your watercraft beforehand with lights and provisions.
BYO Truesdale Lake registered boat with a Truesdale Lake Sticker — or make arrangements ahead with someone who has one!
Remember to bring light source(s) to help navigate home.
Lighting decoration on boats encouraged – not too bright! Glow sticks, LEDs, lanterns, etc. if you have a dock, navigation lights are appreciated!
#moonlightregatta #truesdalelake #laketruesdale