Discover Town Treasures at the 2023 Historic Hamlet Hunt!

Sunday, May 7, 12:00 – 4:00 pm
The Lewisboro Library and Town Historian, Maureen Koehl, are hosting another Historic Hamlet Hunt – a family-friendly community event that is a fundraiser for the Library. The last Hunt, back in 2020, was one of our most popular family events!
The Hunt begins with a check-in at the Library anytime between 12 PM and 2 PM. Participants will pick up a booklet with directions to take a scenic tour of Lewisboro in their own cars, learning the history of iconic architectural and natural treasures of the town.
To help keep cars spread out on the tour, participants are urged to stagger their start times, and two routes will be offered. Both routes will complete a loop through the hamlets of South Salem, Cross River and Goldens Bridge and visit all 12 treasures. This all-ages event has many opportunities to stretch and explore, plus "I Spy" puzzles, and small treasure chests for the little ones to collect gold coins along the way.
The itinerary includes a drive into Mountain Lakes Park, a visit to historic St. John's Church, a dock walk at beautiful Truesdale Lake, and a chance to explore the grounds of the magnificent Simeon Brady Estate.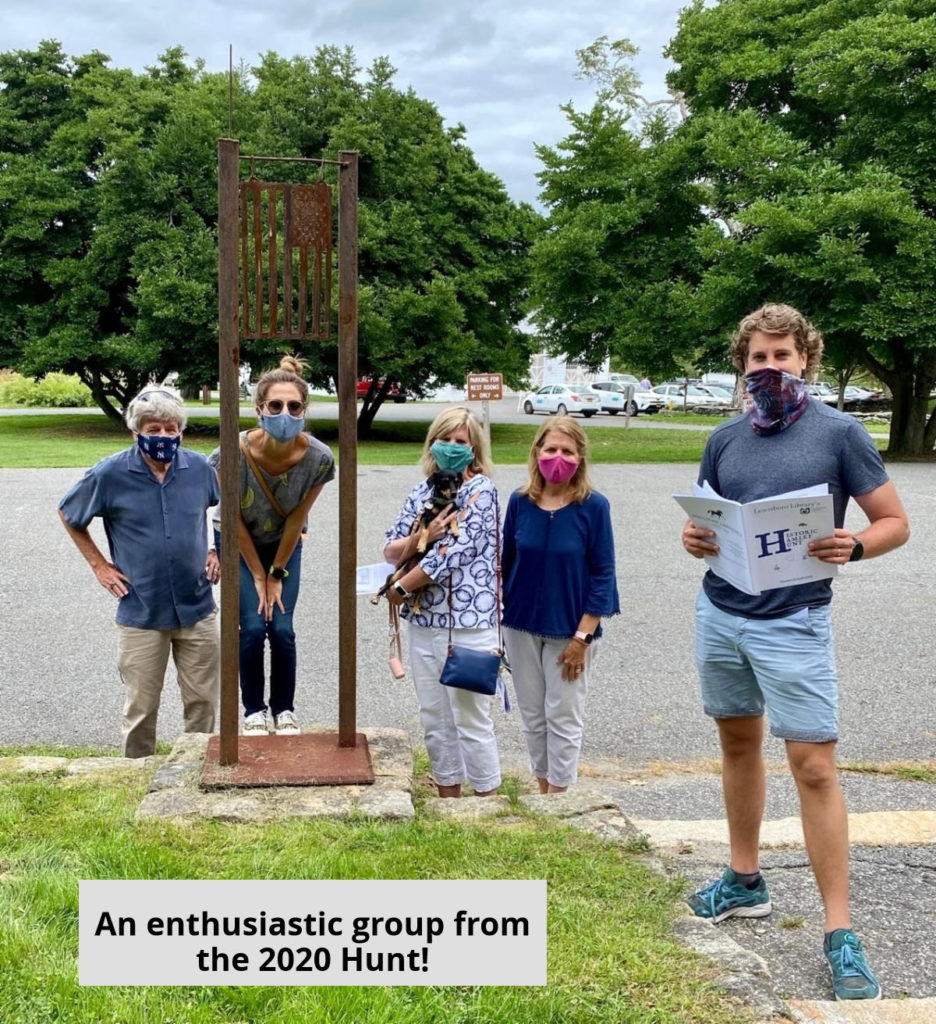 It also includes a stop at the Marian Yarrow Preserve, part of Lewisboro Land Trust's Indian Brook Assemblage, where LLT volunteers will hand out flowering seedlings beneficial to pollinators, along with a detailed history of the preserve and surrounding area. Along your drive you can admire the Lewisboro Garden Club's Golden Roads Daffodils and Pollinator Pathway Triangles. The trip takes less than two hours, with the last stop for music and refreshments on the Library lawn.
The Historic Hamlet Hunt is a fundraiser for the Lewisboro Library and the price is $30 per car. The 2020 Hunt sold out quickly – so make your reservations early!
Paid reservations may be made in-person at the Library or online via the button below.
The event is generously underwritten by the following businesses & organizations, allowing all proceeds to go directly to the Library:
The Mark Boyland Real Estate Team
The Lewisboro Garden Club
The Lewisboro Land Trust
Ingenuities
In case of SEVERE weather, the rain date is Sunday, May 21. *