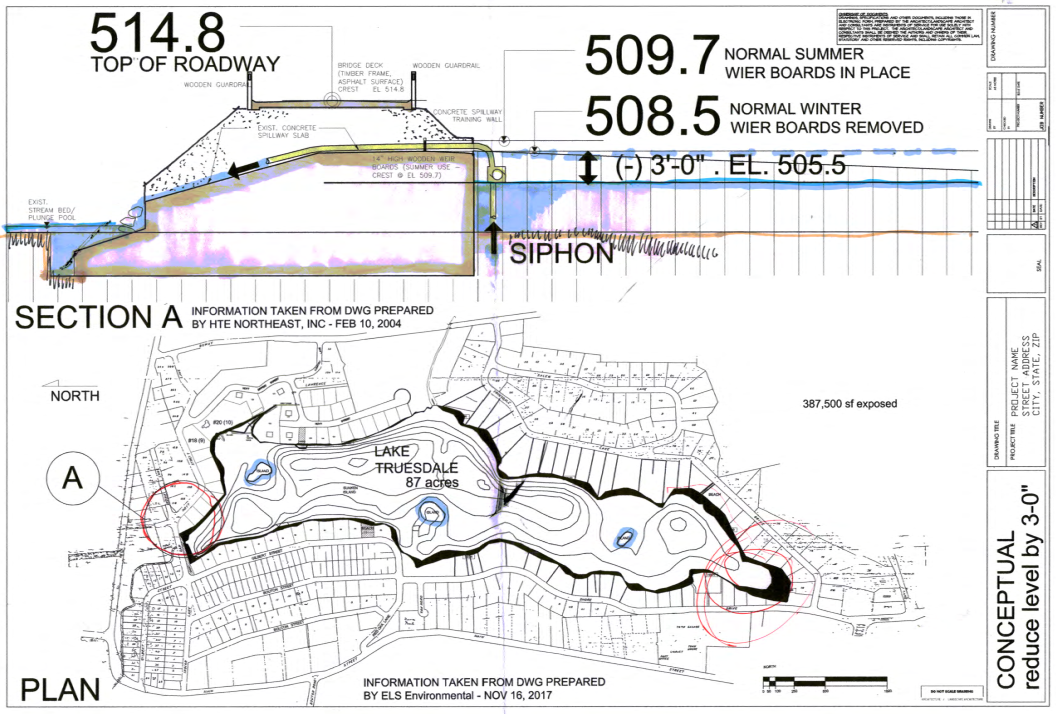 This is to let you know that plans are in place for Pond and Lake Connection (the company that has managed Truesdale Lake weed and algae control for the past two years) to commence work on the Truesdale Lake drawdown for 2018.
They will install the necessary pipes and pumps in early October. The actual drawdown will take place between October 15 – December 1, 2018. It is estimated that by the time that the drawdown is complete, the lake will be 2 – 3 feet lower than its usual winter height.
Riparian homeowners will have a chance to rake out the areas in front of their homes, or to work on stone walls or docks.
Once the drawdown is in place, the lake will be kept at that height until February 1, 2019. This will provide time for the lake bottom to compress, and also for (hopefully) cold winter weather to freeze exposed weeds. Beginning on or about February 1, 2019, the drawdown will end and the lake will begin to refill.
Given historical records, it is anticipated that the lake will be back to its usual height by about May 1, 2019. Obviously, the exact timing of the drawdown and all of these plans will be weather dependent. 
We will provide updates about the Truesdale Lake Drawdown from time to time as there is information to report.
We have additional information in the Project section of the Truesdale Lake website under Lake Drawdown.