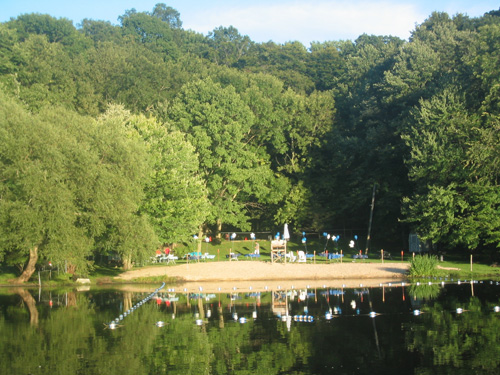 The Annual TEA Clambake is set for Saturday, September 11th at the TEA Beach on Truesdale Lake Drive.
If you are a Member In Good Standing of TEA or a Summer Associate Member, you should have gotten a mailing in mid-August inviting you to the party. (if you didn't get this invite or lost yours, click the "contact us" link on the side of this page and we'll forward your note on to the right person)
There will be a DJ, your choice of Lobster, Chicken, or Steak entree, steamers, corn-on-the-cob, and potatoes. BYO appetizers, drinks, dessert, and table-height chairs.
Photo to the right shows party preparations for last year's clambake. Thanks to Francine Filice, Jane Emmer, Dave Emmer, and everyone else who helped organize the event and makes it a success year after year!