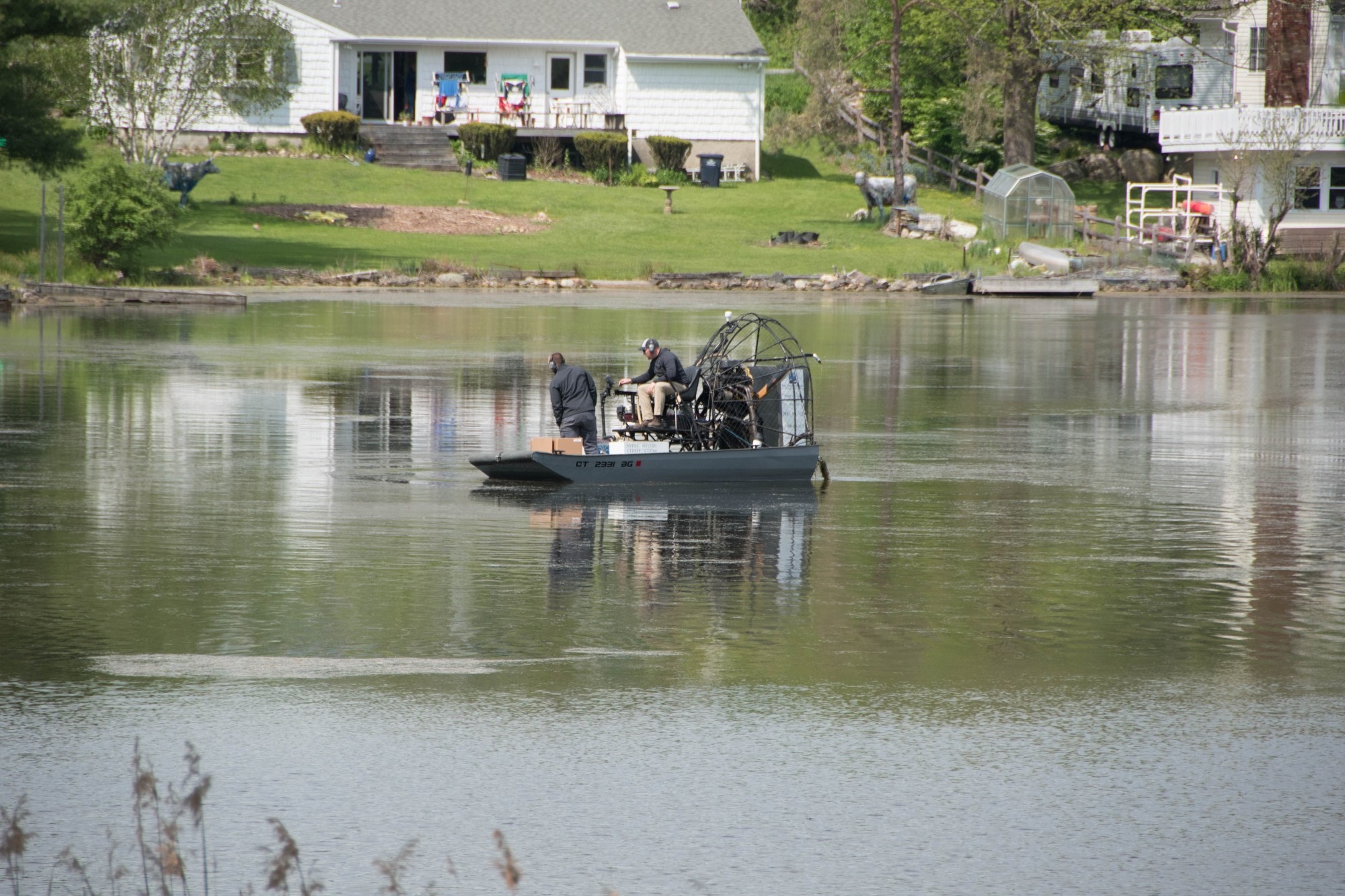 Pond & Lake Connection will treat the lake for weeds and algae as needed on Tuesday July 23rd. 
We use Clipper for weeds (clipperherbicide.com/) and Se-Clear for algae (www.sepro.com/aquatics/seclear). There is a 24hr restriction for irrigation with Clipper but no other usage restrictions for either chemical. 
The floating algae clumps in the lake at this time are helping to absorb nutrients and keeping the water column clean. It is called filamentous algae and while alive, green and spongy, they are host to a number of different beneficial organisms for the lake ecosystem.
Here's a link to read about filamentous algae - https://www.clemson.edu/extension/water/stormwater-ponds/problem-solving/aquatic-weeds/algae-filamentous/index.html 
The algae treatment will kill some of the floating algae. The treated/dead algae will float into the coves, turn black and sticky, and decompose there if there is not enough current to move it downstream. 
Additional chemical treatments will not reduce the volume of algae in the coves – it will actually worsen the situation and create more dead algae accumulation. 
You can collect and remove it from your area or create current to move it downstream to help resolve the accumulation. 
Several riparian homeowners have installed aqua-thruster water circulators along their shorelines to create current and help clear out accumulation. Please contact me if you are interested in more information about installing a circulator or if there are any other conditions in the lake that need special attention.
Thanks – Lara.