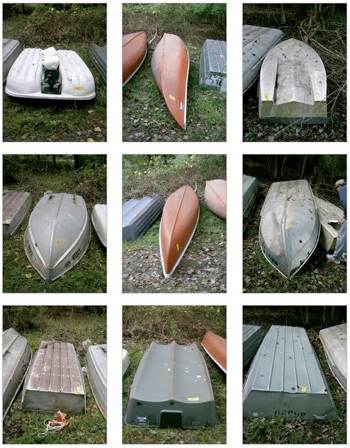 Saturday October 17th, 2009
10 a.m. – 2 p.m.
Rain or Shine
Lakeshore Drive near Gilbert Street
This will be a silent auction of several boats located on Lakeshore Drive. Bids will be accepted in person between 10 a.m. and 2 p.m. Simply write your bid on the paper attached to the boat(s) you are interested in. To see pictures of the 10 boats we currently have to auction, click here (or click on the photos to the right):Â Link to Photos of Boats at Picasa
At 2 p.m., all bids will be closed and the highest bidder will be notified. Payment must be made at that time preferably in cash. No credit cards will be accepted. Once payment is made, the winner then takes ownership and responsibility for their boat.
If you have a boat you would like to donate to the sale, please contact Andrew Natale. Proceeds from the sale will pay for expenses we incurred for the disposal of junk boats and for building new boat racks for kayaks and canoes.
If there are any questions, please click on the Contact Us link to the left and we will forward your question to Andrew Natale. Hope to see everyone there. Good Luck!